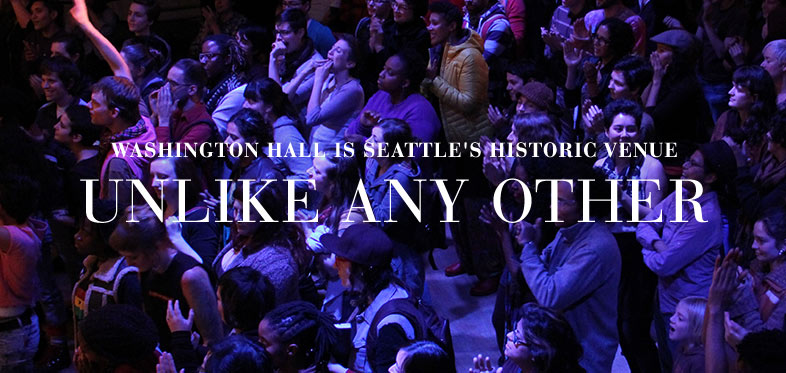 Press Play to hear Washington Hall Stomp, by Greg Ruby and the Rhythm Runners. 
A home away from home since 1908
Washington Hall has been a welcoming place where people gather, create, entertain, and celebrate since it was built in 1908. The Hall has been a cultural home to many communities and art forms, and for a long time embodied the soul of Seattle's Central Area. Read stories and share yours at #MyWAHallStory.